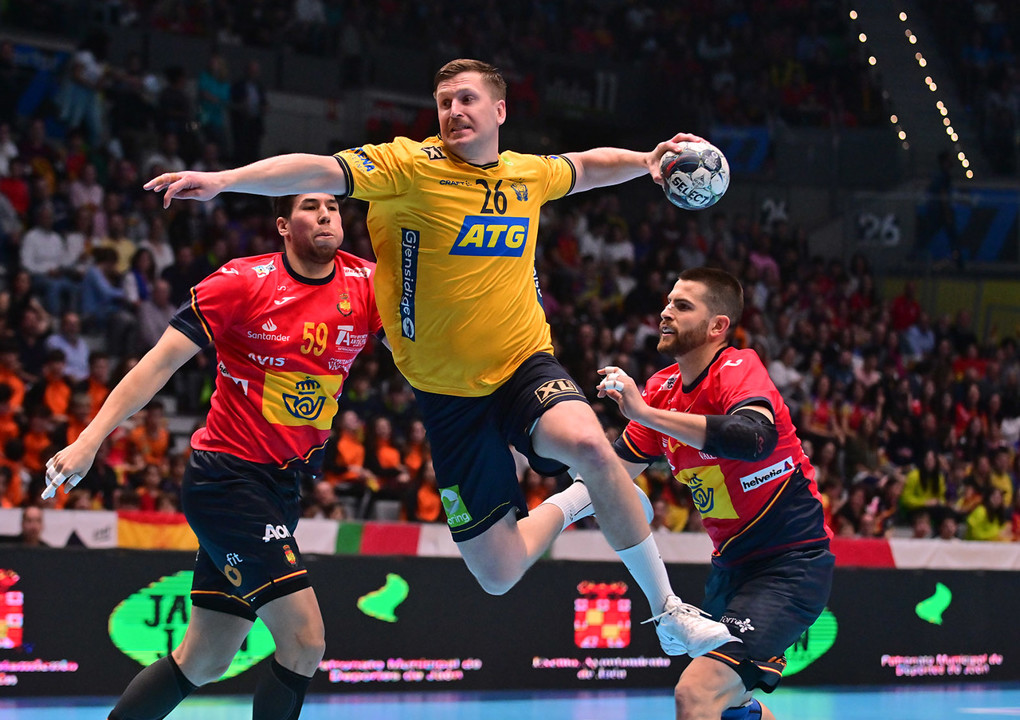 Sweden make it four out of four against Spain
Sweden are in the driving seat to secure the EHF EURO Cup 2024 trophy, after winning their first four games in the competition, with the latest coming against Spain, in Jaen, 31:30.
EHF EURO CUP 2024
Spain vs Sweden 30:31 (14:18)
After Spain took the bronze medal at the 2023 IHF Men's World Championship from Sweden, coach Glenn Solberg vowed to find more solutions in the squad, especially after the Scandinavian side missed the MVP of the EHF EURO 2022, Jim Gottfridsson. There was plenty of new talent in the squad, but Sweden delivered two excellent games against Spain in the EHF EURO Cup 2024, in the first two matches after the World Championship, winning both and scoring 64 goals. This time around, in Jaen, Sweden took early control of the match and never looked back, as left wing Emil Mellegard and centre back Felix Claar combined for 13 goals.
Spain replied with an eight-goal outing from Imanol Garciandia, but could not avoid their third loss in as many matches. With Sweden and Denmark leading the competition with eight and six points respectively, the winner will be decided in their mutual game in April.
Key stat
Sweden's centre back, Felix Claar, was his team's top scorer over the two matches against Spain, scoring 15 goals, nine of which came in the first match
We have had a really good week where a lot of new players have showed how good they are and I am happy we have beaten such a good team twice in a few days